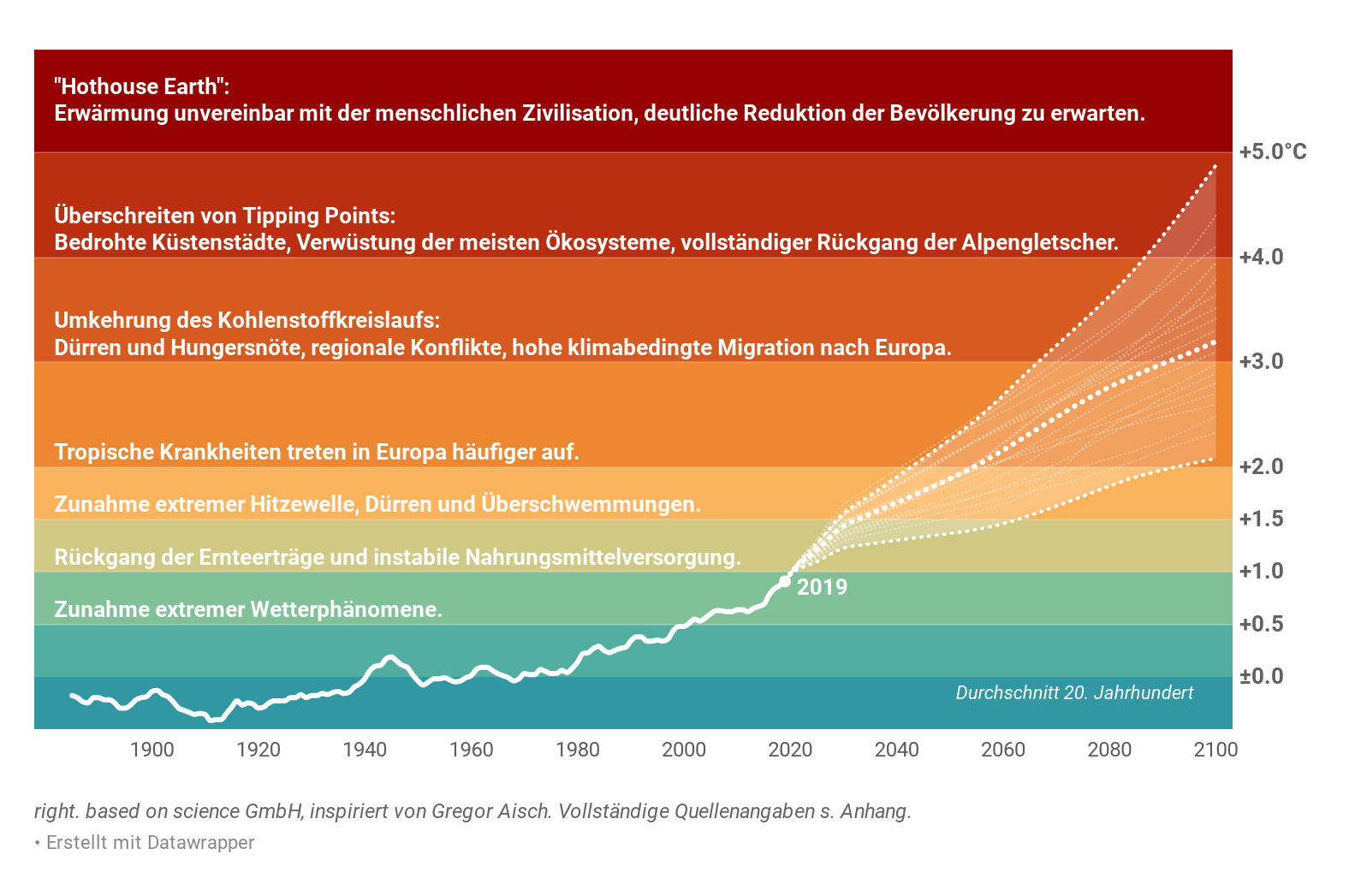 Investing in accordance with the Paris climate targets
Scientifically sound
For 32 generations, the Salm-Salm family has managed forests, agriculture and vineyards. Man-made climate change is clearly noticeable here. Bark beetles are destroying spruce stands, fields are yielding less, and the grape harvest is being pushed forward from year to year. Climate change means an uncontrollable increase in risks such as droughts, flight, floods and resource scarcity. According to current science, humanity is running into a 3 degree scenario. Addressing climate change requires multiple approaches. One important approach is responsible investing to accompany and enable the transformation from today to tomorrow through conscious investment decisions. This is our aspiration.
But managing financial flows responsibly also requires knowing which companies are compatible with the 2 degrees target. Five years ago, we pioneered the inclusion of this aspect in our allocation process.
Since 2018, we have been analyzing our mandates and funds together with the Frankfurt-based climate scientists from right. based on science to measure and evaluate the impact of our investments on global warming.
Approaches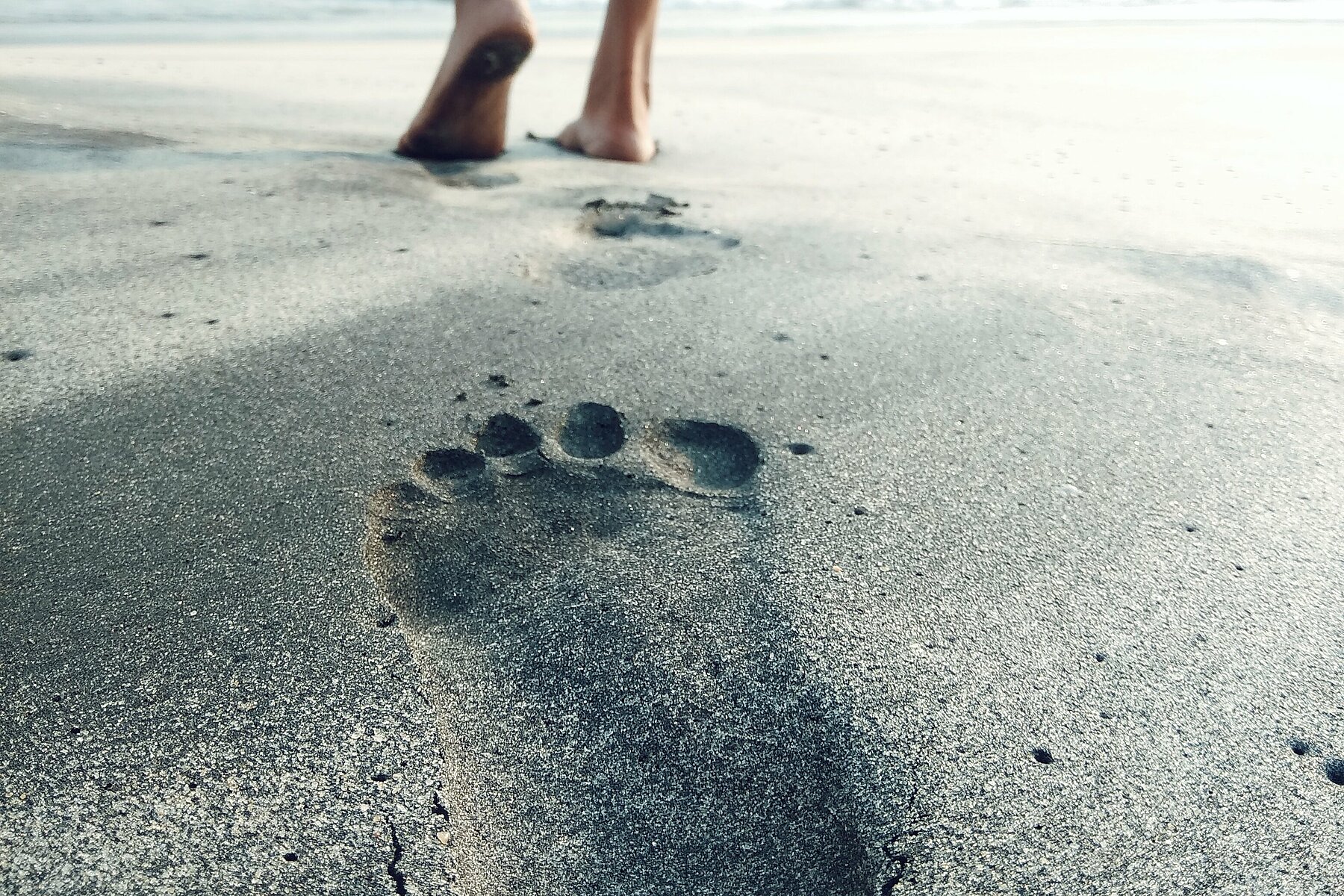 Market standard: Carbon Footprinting
Carbon footprinting, i.e. measuring and reporting historical emissions in tons of CO2, is a first step and the most common method for evaluating a company or a portfolio. The footprint can be compared with a benchmark and used as a criterion for selecting securities or funds. Limitations are mainly the lack of future security. A company that emits high emissions today may reduce them significantly tomorrow. It is also difficult to convert or evaluate the metric tons of CO2 in the context of the degrees Celsius target.
For example, the footprint of our Salm Sustainable Equity Strategy is almost 80% lower than that of the MSCI World.
More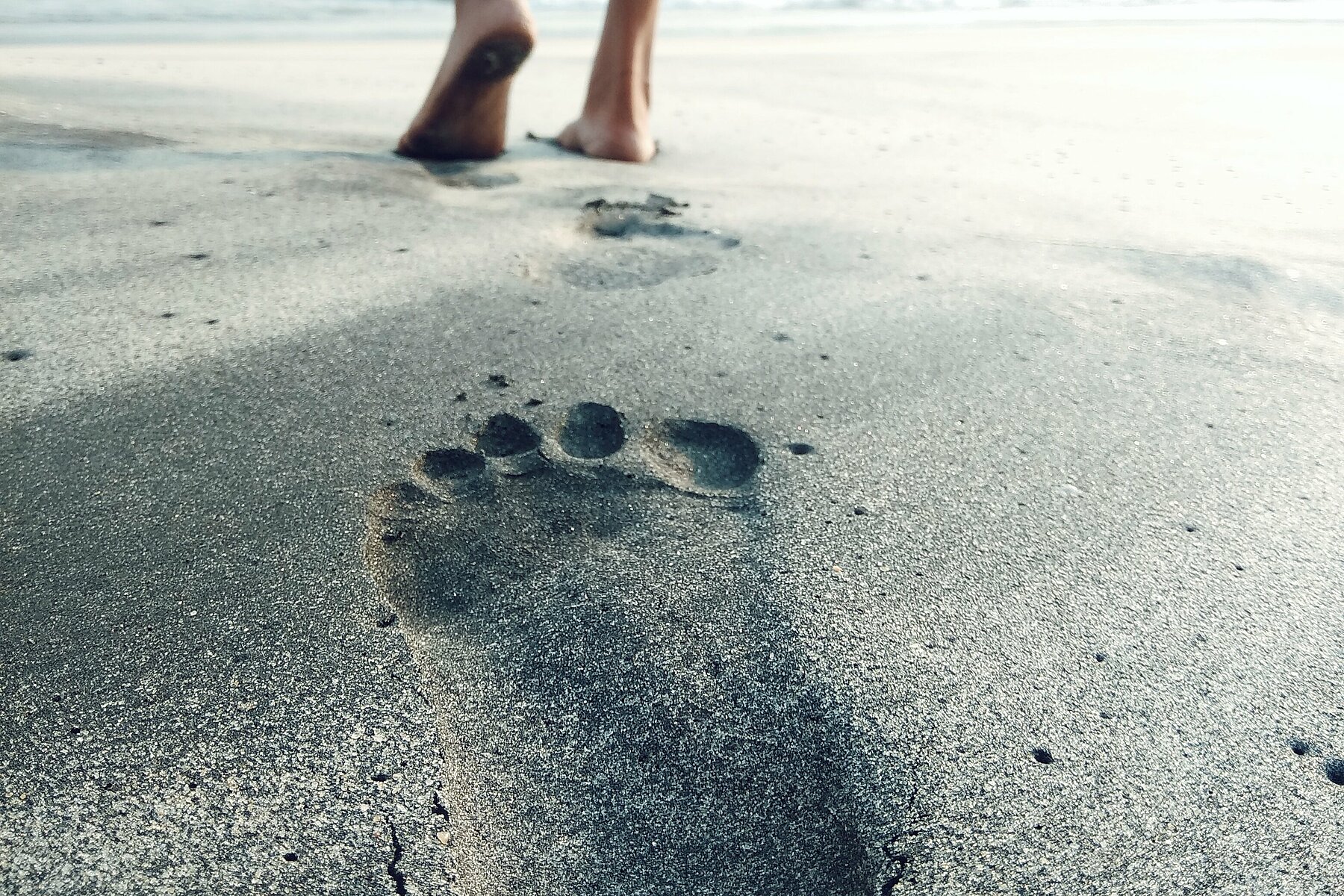 Market standard: Carbon Footprinting
One way to measure and compare the CO2 emissions of an investment portfolio is the common practice of carbon footprinting. However, there are two elementary limitations that often make the interpretation of the results impure. First, usually only the direct and indirect emissions (so-called scope 1 and 2) of a company are taken into account, while the emissions from the entire upstream and downstream supply chain (so-called scope 3) are left out. Secondly, the results, which are usually expressed as tons of CO2 (CO2 equivalents), are absolute values. Consequently, they are not sector-adjusted and thus cannot take into account the respective investable universe. In practice, the CO2 footprint of a portfolio can therefore be excellently reduced compared to its benchmark by simply underweighting CO2-intensive sectors (e.g. utilities).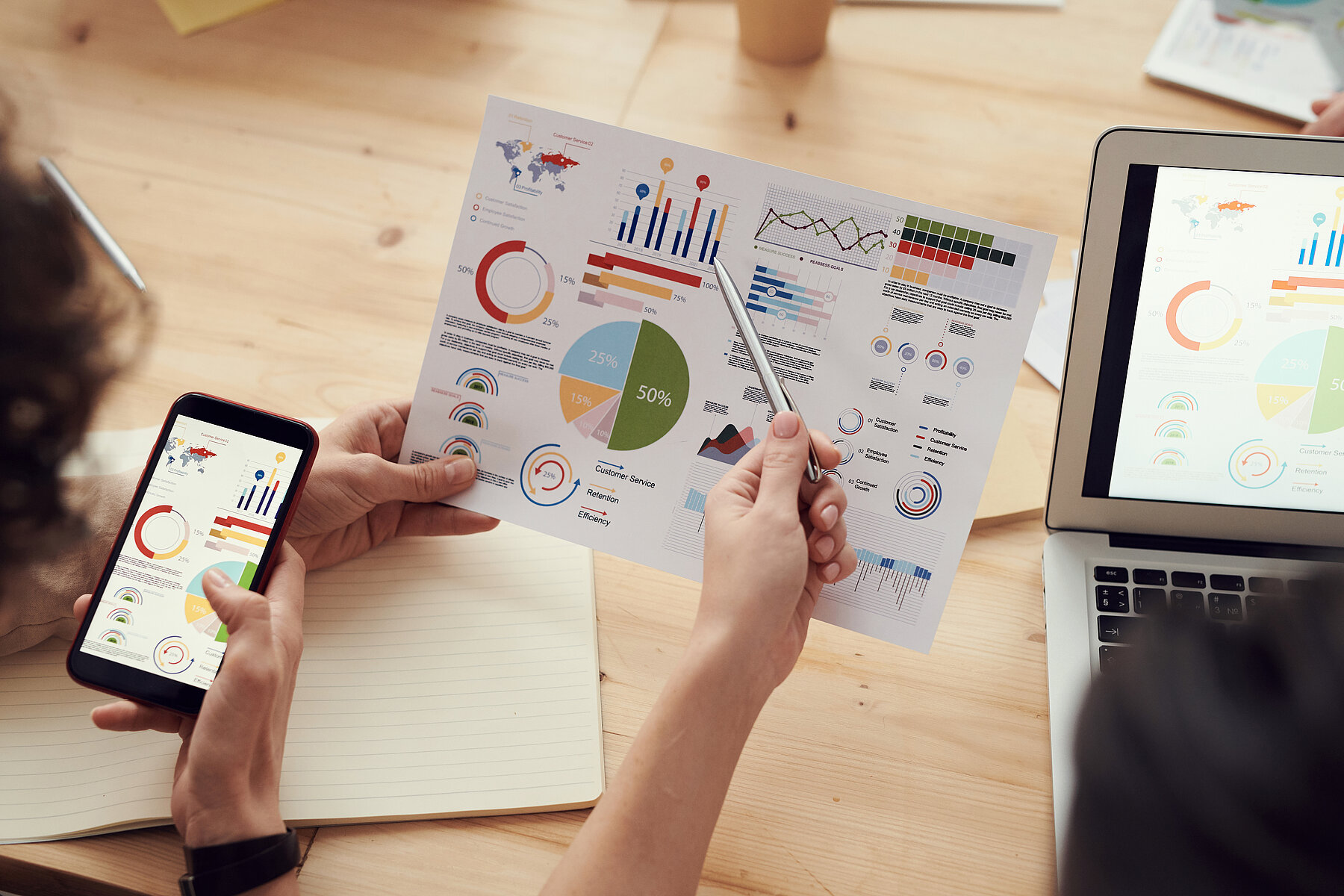 Evaluation of the future: The XDC
The "X-Degree Compatibility" (XDC) model developed by the Frankfurt-based startup right. based on science links climate science and finance: It calculates the degree of global warming with which a portfolio or an individual company is compatible. For this purpose, emissions (including Scope 3) are set in relation to gross value added (GVA) and then scaled to global GVA. A scientific climate model determines the resulting planetary warming in degrees Celsius. Normalization by GVA avoids the misleading comparison of absolute tCO2e emissions of companies of different sizes and orientations. To account for the idiosyncrasies of different industries, each value is matched against a sector-specific 'temperature limit' (called target XDC) to determine Paris compatibility.
This approach allows us to look forward and evaluate investable companies according to their compatibility with the Paris Climate Agreement.
More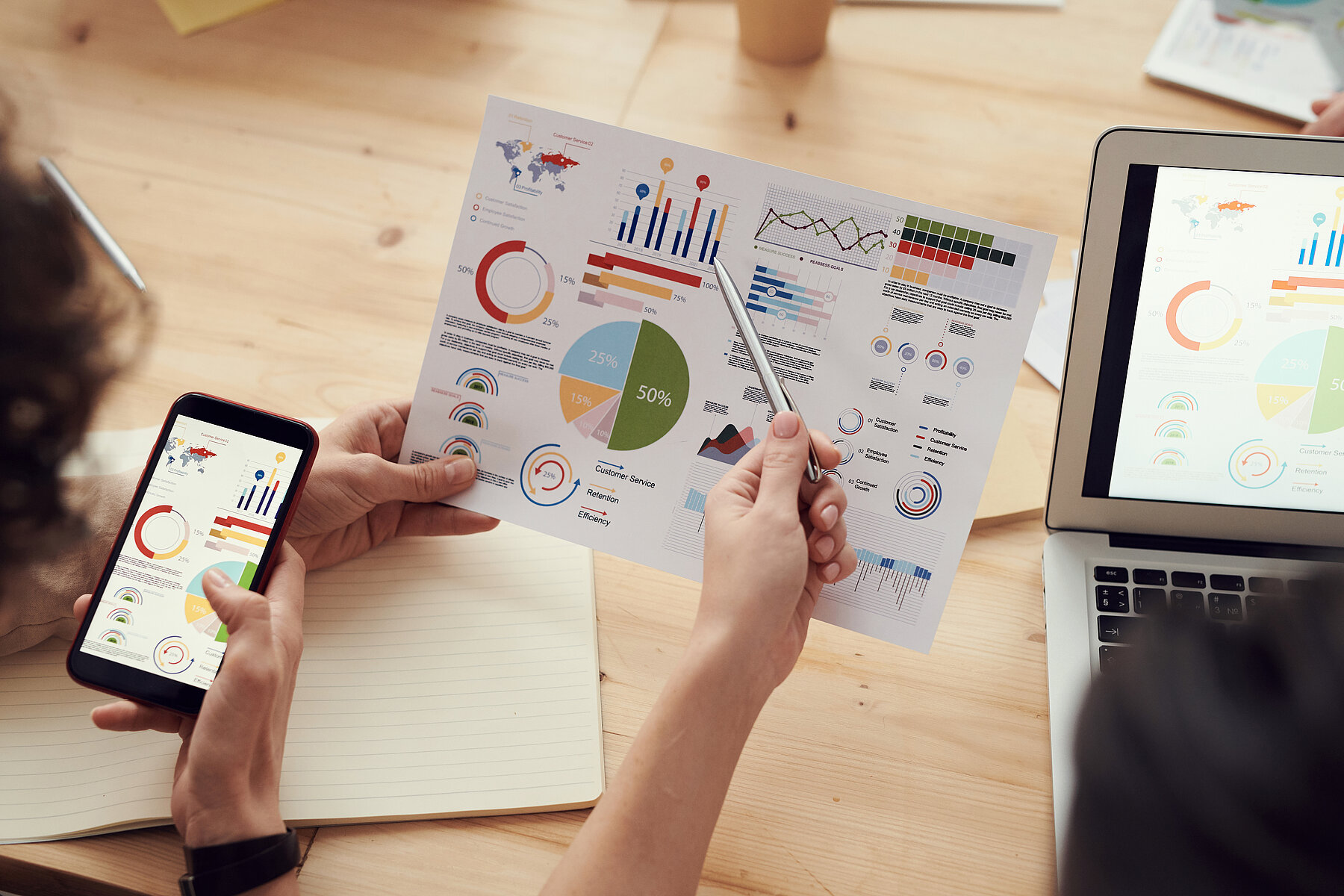 Evaluation of the future: The XDC
The innovative X-Degree Compatibility (XDC) model of the Frankfurt-based startup right.based on science enables us to tangibly calculate the contribution of companies to climate change under different scenarios. To do this, we look at how many emissions a company is likely to emit into the atmosphere by 2050 and then determine what amount of CO2 would reach the atmosphere if all companies operated in this way. The analysis incorporates financial data, climate science parameters and emissions data. In the final step, a tangible °C value is determined, the XDC. The baseline XDC reflects a value under standard assumptions, while the scenario-based XDC is determined under the assumption that the company achieves its self-imposed climate target. In the calculation, the model takes into account not only the company's direct (Scope 1) and indirect (Scope 2) emissions in production or services, but also additional indirect emissions by third parties such as suppliers or disposal after obsolescence (Scope 3). Scope 3 places the highest demands on the model and the data basis on which it is based. Even MSCI ESG ratings, for example, only show Scope 1 and 2.
But the model also places high demands on us. Scientifically founded and with backbone, we assume responsibility for the funds entrusted to us through our cooperation with right.based on science.
Our motives
Risk management
It has long been clear that climate risks are also financial risks. Thus, climate change is often reflected in the balance sheets of the companies we analyze in a lingering and increasingly exponential manner. Previously profitable business models have to be questioned. The inability to transition has serious economic consequences for entire industries. It is therefore not only a matter of reporting, but also of active portfolio management, i.e. adjustment in the sense of temperature alignment.
Leading the way
If the implementation of ESG and sustainability criteria has taken decades since the 1978 meeting of the Brundtland Commission, which decisively shaped the sustainability concept, the development path around climate-optimized investments is exponentially faster. In 2020, 16 players in the German financial sector with assets of more than 5.5 trillion euros signed a voluntary commitment to align their loan and investment portfolios with the goals of the Paris Climate Agreement. Consequently, there is increasing pressure for the entire financial sector to find and implement suitable methods for measuring and managing climate impacts in the portfolio.
In 2016, we saw the opportunities of this development and assessed climate risks in a portfolio context for the first time with the launch of the Salm Sustainable Equity Strategy.
Return potential
Increasing regulation in both the financial and real economy, for example in the wake of the EU Green Deal, means that climate-compatible companies can not only minimize financial risks but also increase potential returns. While procedures for collecting emissions data as well as calculation models for their effects are still being refined and further developed, it is already evident that early integration into portfolio management is both financially and ideally beneficial.
Regulatory
The consideration and assessment of climate risks in financial investments is also increasingly focused on by national and international regulators. After the EU Commission had already explicitly pointed out the "double materiality" of economic activities in 2018 - in addition to the outside-in risks of climate change for companies also the inside-out effects of the company on the climate, - the Bank of England followed in December last year with the recommendation of a temperature alignment of portfolios. On Dec. 20, 2019, the German securities regulator BaFin published a much-publicized fact sheet on dealing with sustainability risks. "We expect regulated entities to address the relevant risks strategically," explained Frank Pierschel, BaFin's Chief Sustainable Finance Officer.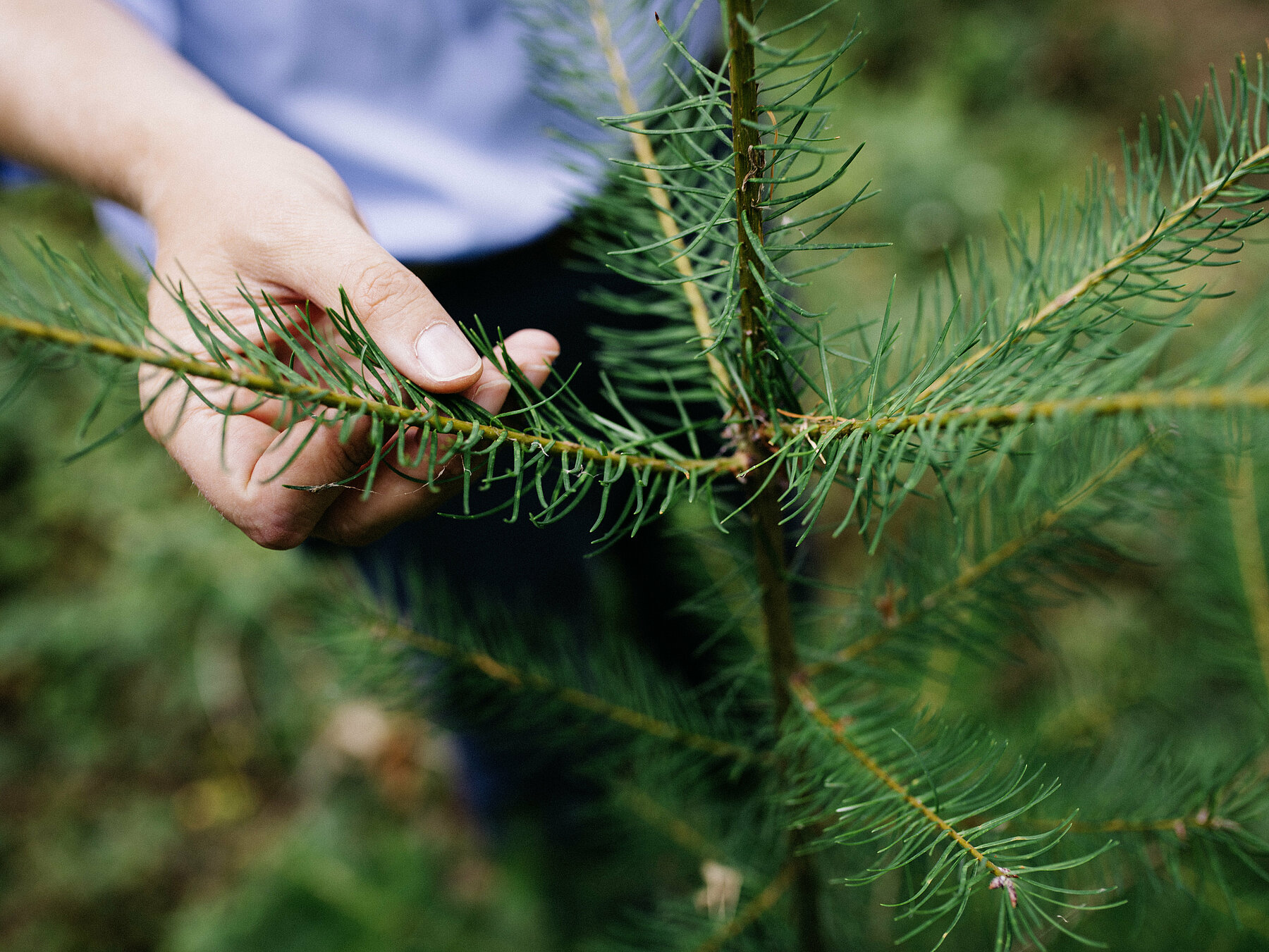 Our global equity fund Salm-Salm Nachhaltige Aktienstrategie was the first portfolio worldwide to be managed along the XDC model and demonstrated to be compatible with the Paris climate targets.
The excellent compatibility of necessary climate targets and an economically highly attractive global equity portfolio is given. The portfolio is highly diversified across regions and sectors, consists of leading global large-cap companies with high balance sheet quality, strong innovation and earnings power, and appropriate climate strategies. In the more than five years since the strategy was launched, global equity returns have been fully harvested. Salm-Salm's strict sustainability criteria are also applied to the equity strategy and ideally complement the climate focus.
Are you a private or institutional investor?
Salm-Salm & Partner supports its investors with a broad range of information on asset allocation, investment management and market information. It is therefore important for us to know what type of investor you are. Professional investors according to §67 WpHG are institutional investors and distributors. To help us provide you with the right information, please select one of the following options. Translated with www.DeepL.com/Translator (free version)
Salm-Salm & Partner accepts no liability for the unauthorised use of the following content.