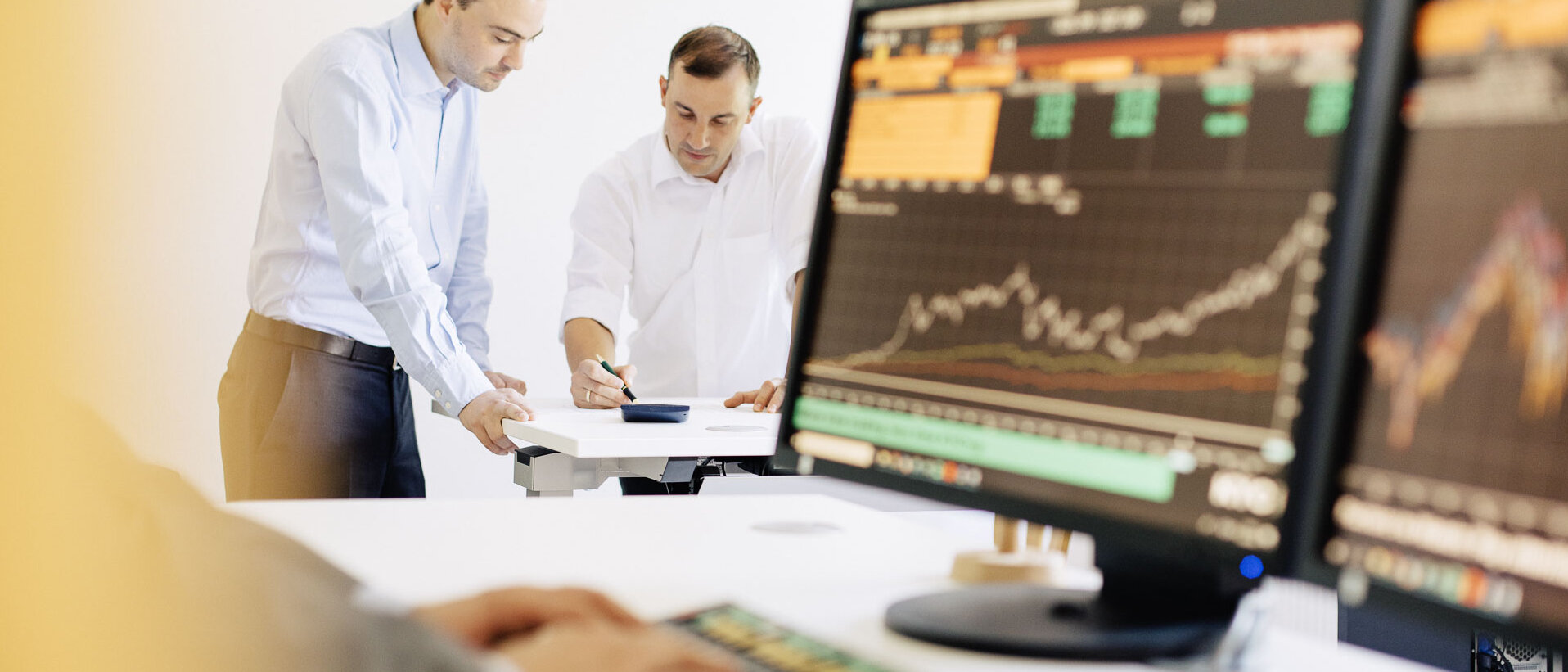 Equities and convertible bonds
Our asset management is based on the values and entrepreneurial expertise of the Salm-Salm family. We finance and invest in publicly listed companies within the real economy worldwide, with particular attention to the responsible treatment of people, nature and God´s creation.
Salm-Salm & Partner aims to be a leader in credible and value-driven asset management.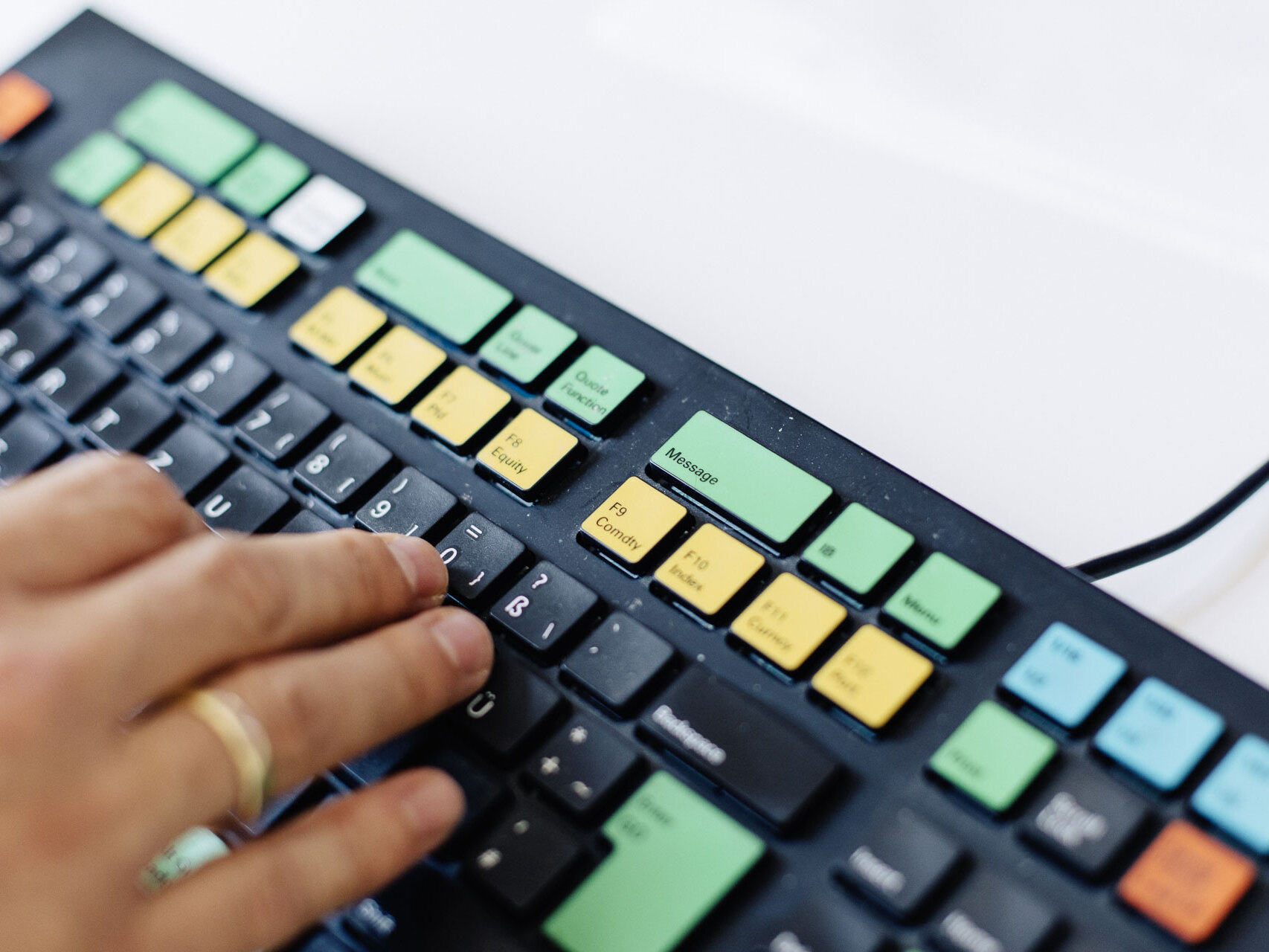 Sustainable and Climate-Optimized
Global Equities
Equities are a part of every well-diversified investment portfolio. We believe in the innovative power and strength of real economy companies and aim to create long-term value for our customers through professional investment decisions. At the same time, we see the need to rethink in the traditional investment pattern. The effects of man-made climate change are challenging established business models and require a paradigm shift. Protecting and preserving natural resources, treating people and nature with respect while remaining economically vibrant is becoming the challenge of our century. This is where we see our strengths. Our goal is the responsible symbiosis of economy and ecology. We invest in globally active companies that have acknowledged the signs of the times and are establishing effective climate and sustainability strategies. We aim to select the leading companies among every industry and sector.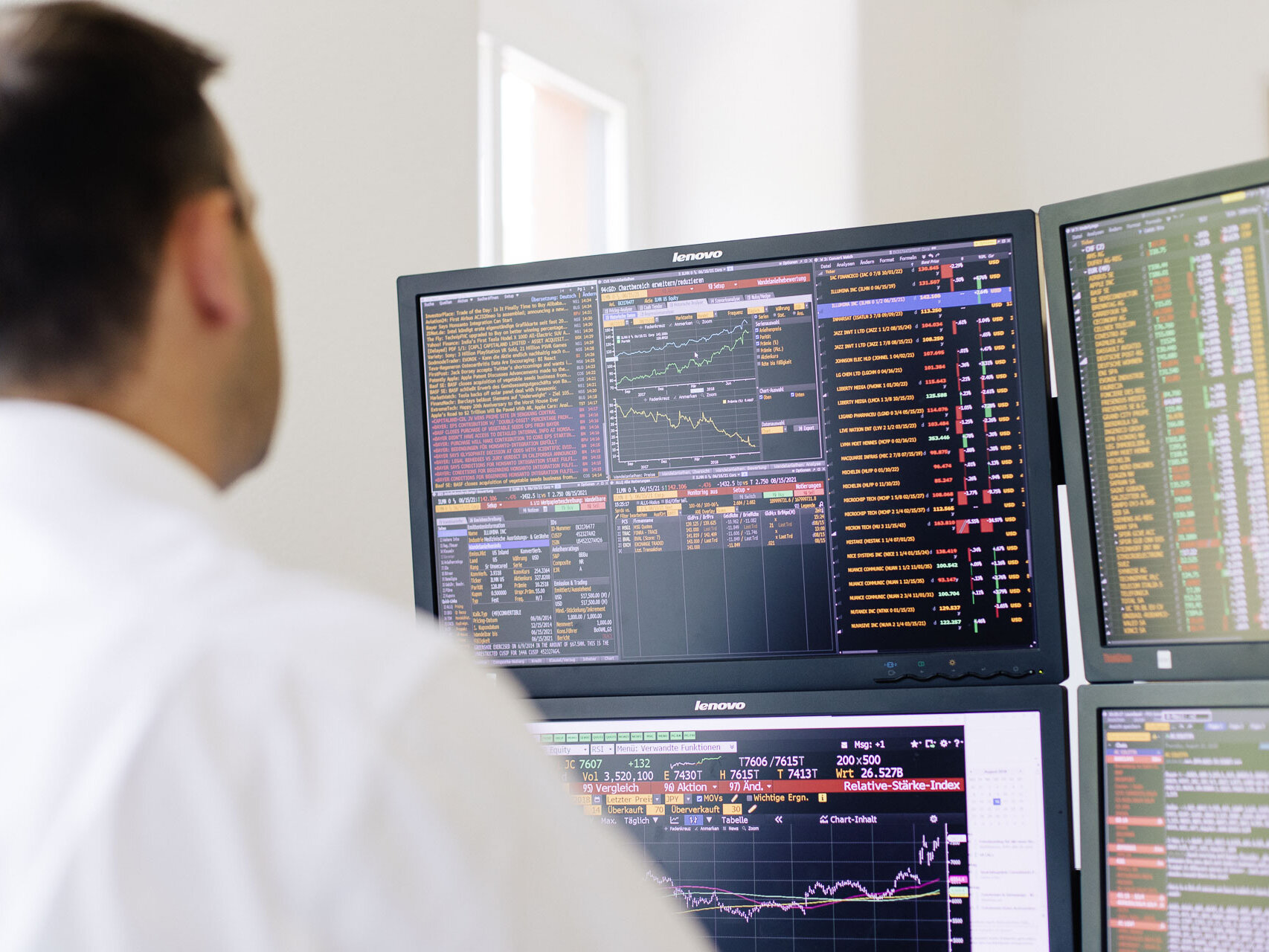 Responsible Management
Convertible Bonds
Convertible bonds have been our passion for over 30 years. They combine the characteristics of equities and bonds in one security: a repayment of the principal upon maturity, steady interest and additionally an option to convert into shares. First utilized by North American railroad companies, convertible bonds remain a popular way of refinancing for young and innovative growth companies. Investors earn interest and can convert their bonds into shares if the company develops successfully. Convertibles are an exciting enhancement in any portfolio. In times of low interest rates, convertible bonds are an attractive alternative for bond investors. For equity investors, the asset class allows you to participate in promising companies with limited risk.
Active management
Active management of the funds entrusted to us, driven by values and convictions, is a core component of everything we do. Our focused, active investment process enables us to always ensure that all of our portfolios are aligned with the ideas and values we want to embody as a company.
For us, active management means capturing the performance of global equities and convertibles. Financing innovative and productive companies in the real economy is our ambition. In doing so, we consciously refrain from investing in controversial and questionable business models.
Experienced team
Our team of excellently trained employees with an aggregated experience of more than 200 years in the industry, has been working together successfully for more than 10 years now. The team has been successively strengthened by additional employees as we have grown over the past years.
The portfolio management of Salm-Salm & Partner GmbH combines investment experience of over 30 years of our company's history. With proven experts in fund management, trading, analysis and sustainability, we are ideally positioned to successfully manage the assets entrusted to us. Additional employees in the areas of compliance, legal, risk management, administration and sales complement the strong portfolio management team.
Since the company was founded in 1990, our team has grown dynamically and now consists of 22 employees. We actively and sustainably support our employees in their personal development. For example, we provide intensive support for working students and young employees on their way to their academic degrees, thereby benefiting from the latest research in academic science. The Salm trainee program gives young academics a direct entry into asset management and secures us access to new talents for our team.
Sustainable through Conviction
The responsible treatment of humans, nature and the environment is deeply anchored in our understanding of values. In 2012, this belief was transparently set out for the first time in our sustainable investment process. Since then, we are an early signatory of the PRI (Principles of Responsible Investment of the United Nations The sustainability (ESG) concept is enormously complex and has evolved tremendously since the first definitions (Brundtland Report 1987). Thus, we too never see our approach as final, but actively adapt to new insights, measurement methods and necessities. The path to better sustainability and the active assumption of responsibility beyond the economic factor is our aspiration. From the definition of maximum revenue thresholds and the complete exclusion of controversial business practices / models to a strict best-in-class approach, we continue to refine our process. In 2016, we took the decisions of the Paris Climate Conference as an opportunity to integrate climate protection into our investment process. We are continuously developing the measurement methods and reduction of the carbon footprint across all our portfolios. In particular, we are proud to be able to measure the impact of our investments on global warming in degrees Celsius with the help of the Frankfurt-based company right.based on science. For example, the global warming may be less than two degrees Celsius should all companies operate in the same way as those we allocate in our portfolios.
Various references
We count banks, insurance companies, , churches, foundations, asset allocators and pension funds among our clients. Long-standing, trustful business relationships characterize our understanding of a successful cooperation. Due to our broad customer base, we are able to meet a wide range of requirements. Thoughtful and professional treatment tailored to the individual clients: That is our aim.
With our network of strong, long-standing business partners, we are able to meet all the requirements of institutional clients.
Our own research
An important part of every investment decision is the in-depth analysis of a company and its business model. Our cooperations with asset specific research partners and brokers may never replace the direct contact to the companies we invest in. Therefore, the portfolio management team visits several companies every year as part of various research trips and investment conferences. These visits take us to Asia as well as to the USA and other European countries.
In-house trading
Through our in-house trading capabilities, we are connected to all major international trading desks and exchanges. The direct contact to the market and its participants enables us to be aware of real time developments, flows, news and thereby achieve a value added to our clients through best-execution orders.
Broad Network
We are connected with significant custodians and management companies. In cooperation with our partner Universal Investment, we offer a wide range of interfaces to all known data providers, risk management systems and core banking systems. Our customizable reporting complements this offer, which may be tailored and transmitted according to the clients specifics. Due to our many years of experience in the management of special funds and outsourcing solutions, we are able to connect new funds quick and smooth.
Extensive reporting
As a client of Salm-Salm & Partner GmbH, you may have access to extensive resources. We have individual reporting solutions available to all our client groups. Portfolio and fund-specific key figures are prepared on an ongoing basis. These include attribution and contribution analyses, VaR calculations, stress test simulations, sector breakdowns, currency reports, portfolio overviews and other customizable reporting.
For banks, we deliver all reports required by regulatory law, such as EK Abzug, GroMiKV, Solva II. risk assessments according to MaRisk. Our management company Universal Investment can implement an individualized data delivery within the framework of an outsourcing agreement. For savings banks, we offer a connection to the interface of their respective financial IT-systems.
We supply insurance companies with all the necessary key figures in accordance with Solvency II and VAG.
Tailored to your needs
Our range of services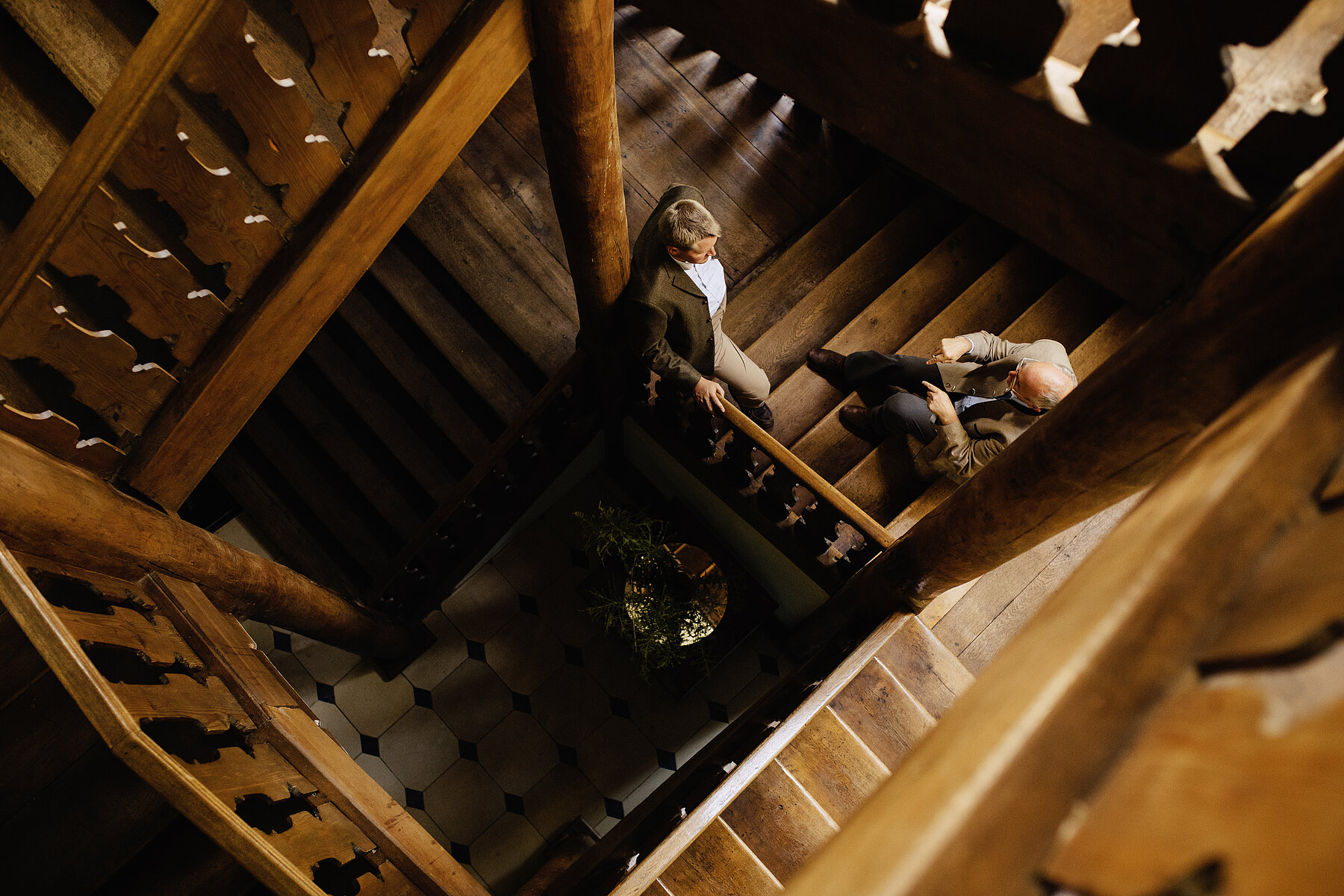 Special funds
Implementing your individual strategy. Many successful years of managing special funds is one of our core services.
More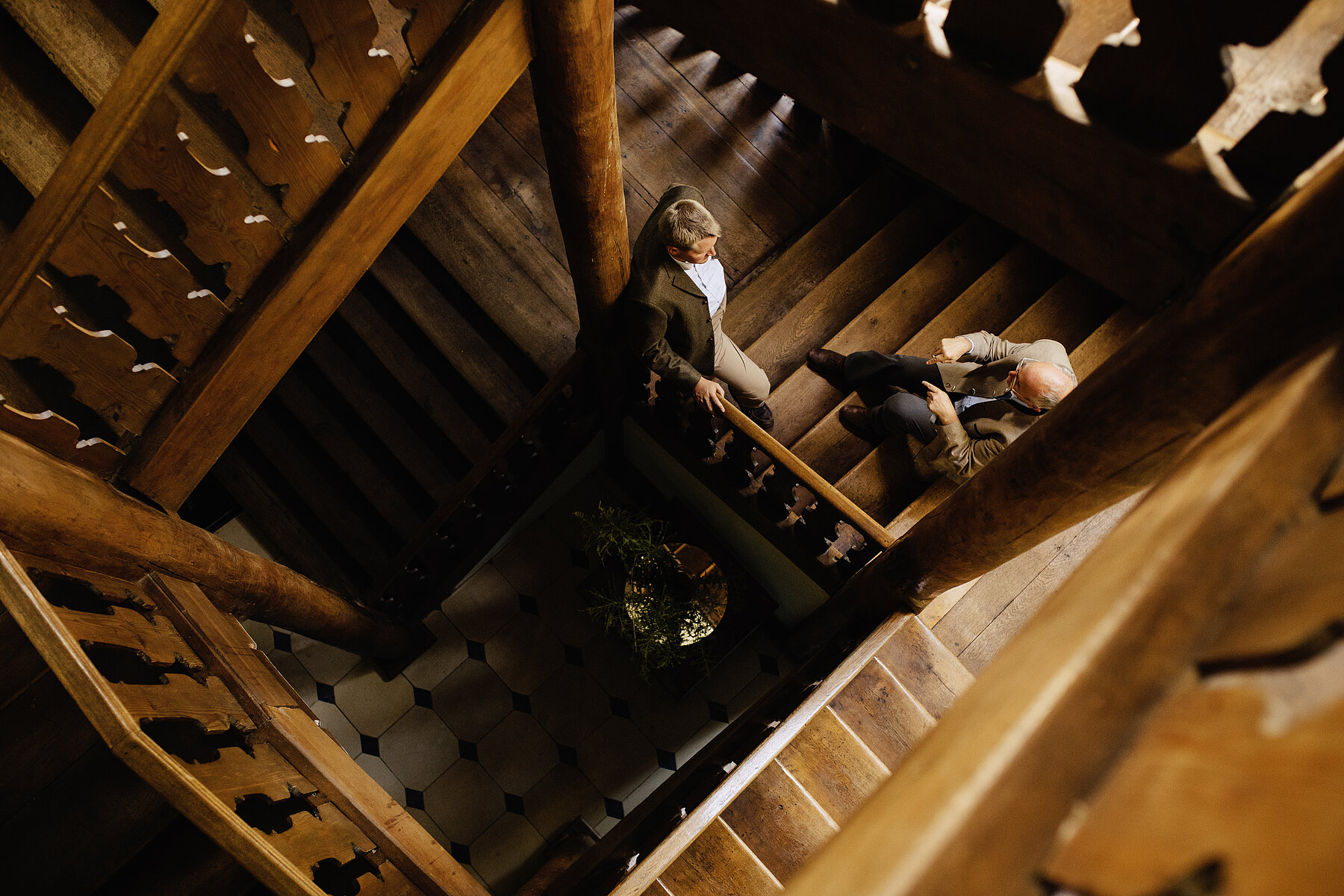 Special funds
We are your partner for sustainable investment strategies within your master fund.
Salm-Salm & Partner has many years of experience in the management of special funds. Our equity and convertible bond strategies may be implemented and tailored according to your needs within an existing or new master fund. Individually tailored to your requirements for return, risk and sustainability.
For over 10 years, Salm-Salm & Partner stands for true and practiced sustainability. When implementing multi-layered ESG and climate strategies, you benefit from our extensive experience.
Our standardized onboarding processes and interfaces with all major capital management companies in German-speaking countries guarantee a fast and smooth integration of our expertise into your master fund.
Extensive reporting options and a direct line to the portfolio management are key aspects of our services for you.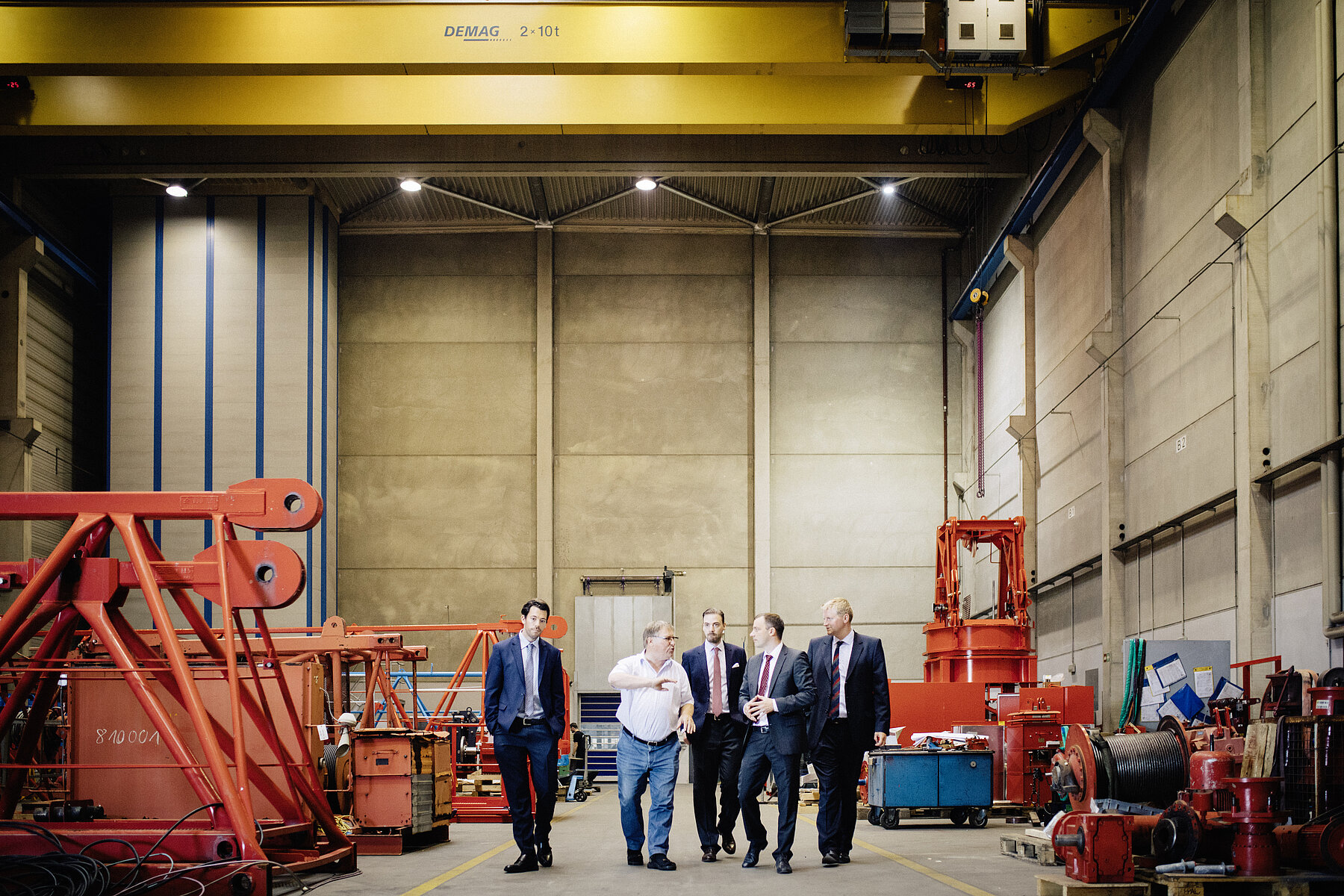 Mutual funds
The first choice for investing in our strategies.
More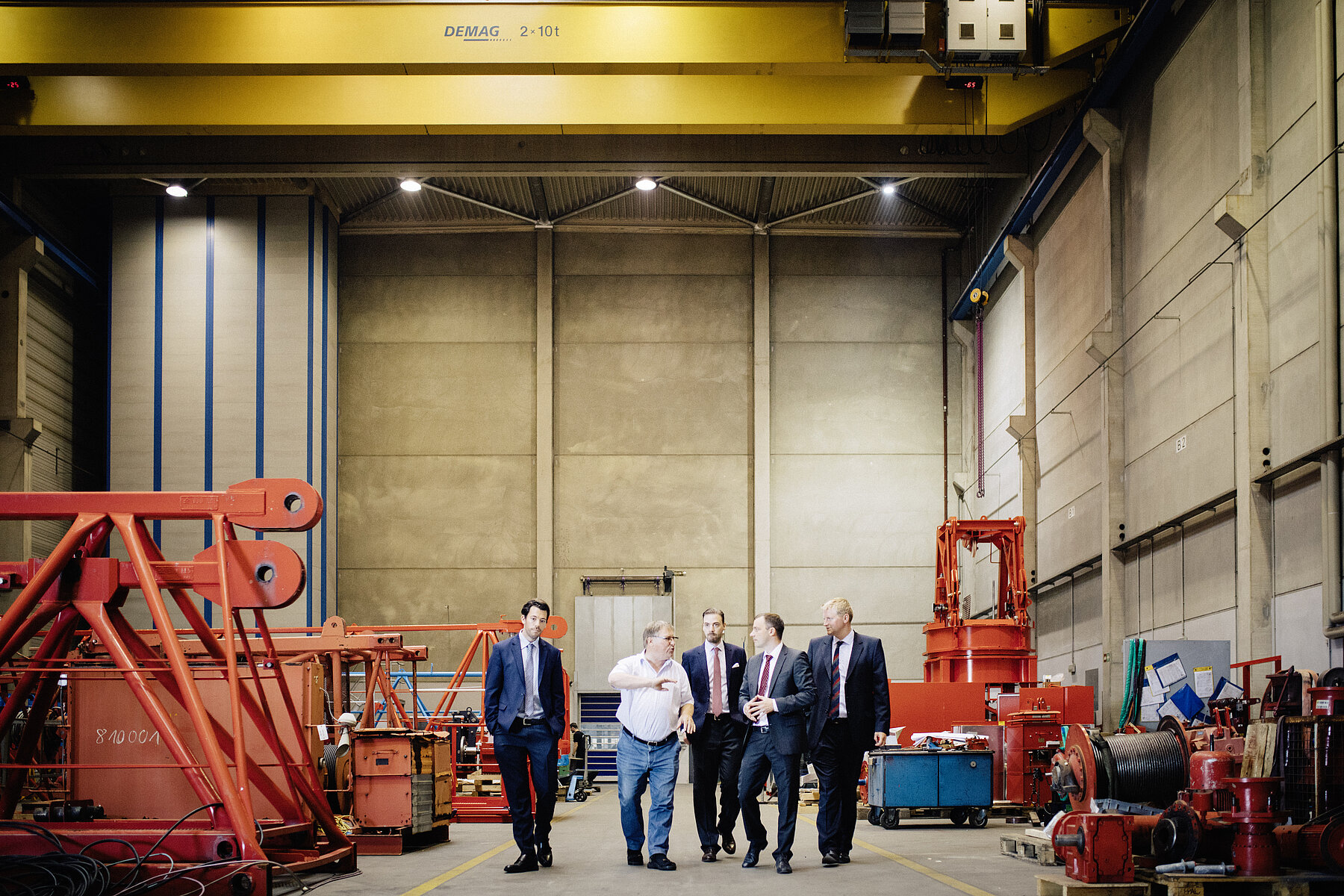 Mutual funds
Our mutual funds enable you to invest in sustainable equity and convertible bond portfolios which are closely managed by professionals. Extensive reporting options and a link to key interfaces provide our investors with comprehensive insight at all times.
For institutional investors we offer an attractive compensation model based on invested volume.
The Nachhaltige Wandelanleihen Global is a global convertible bond fund with strict and tested sustainability criteria. It meets the criteria of the German churches and the Austrian Bishops' Conference. The awards of the FNG label and the Austrian Eco-label confirm the high quality of the sustainability process.
We also apply this sustainability process to the Salm Nachhaltige Aktienstrategie fund. The globally diversified equity fund invests in full alignment with the goals of the Paris Climate Conference and is fully compatible with the 2 degrees Celsius scenario. Strict sustainability criteria guarantee responsible management of ESG and climate risks.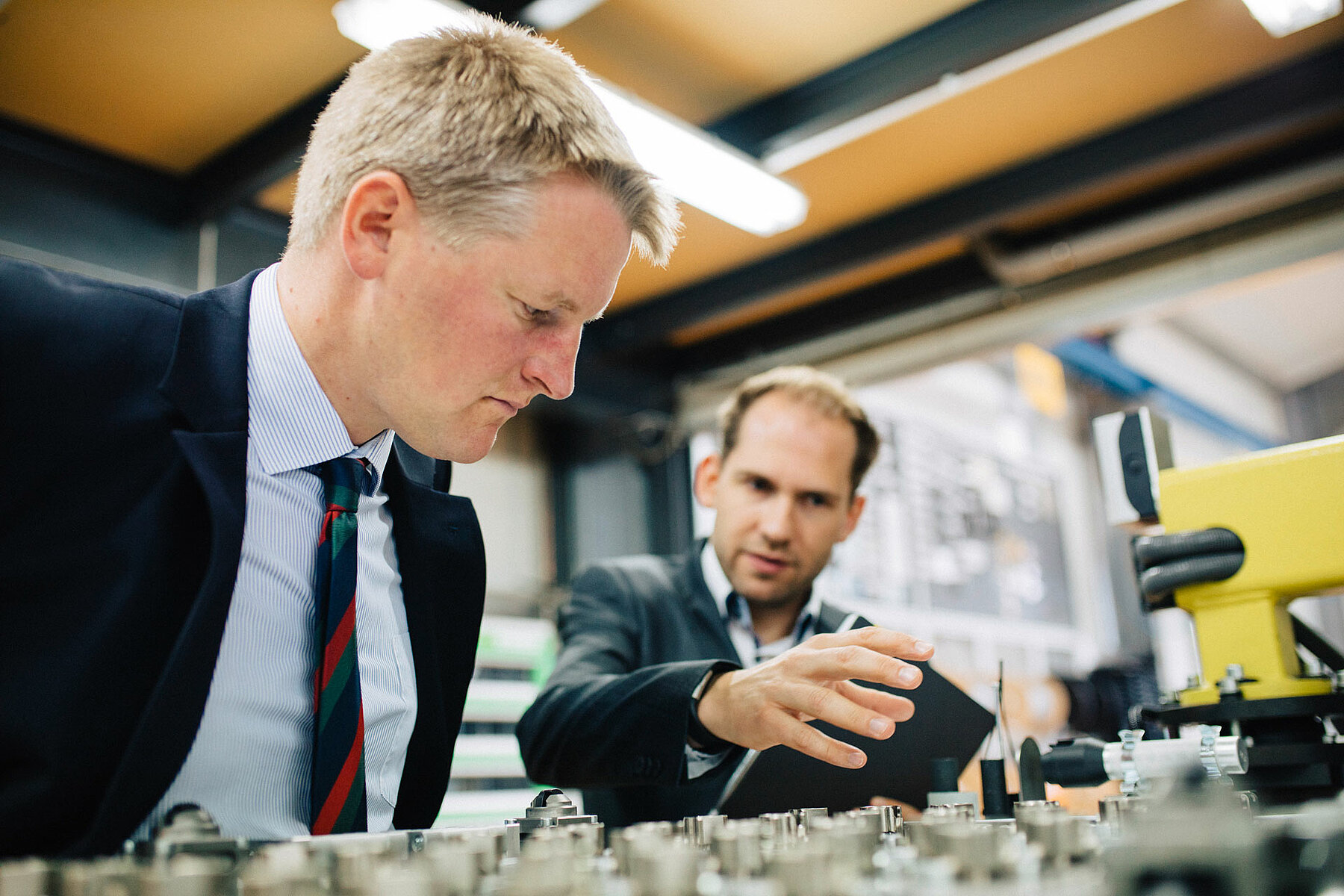 Individual solutions
We create added value for you. Diverse cooperation opportunities around our services.
More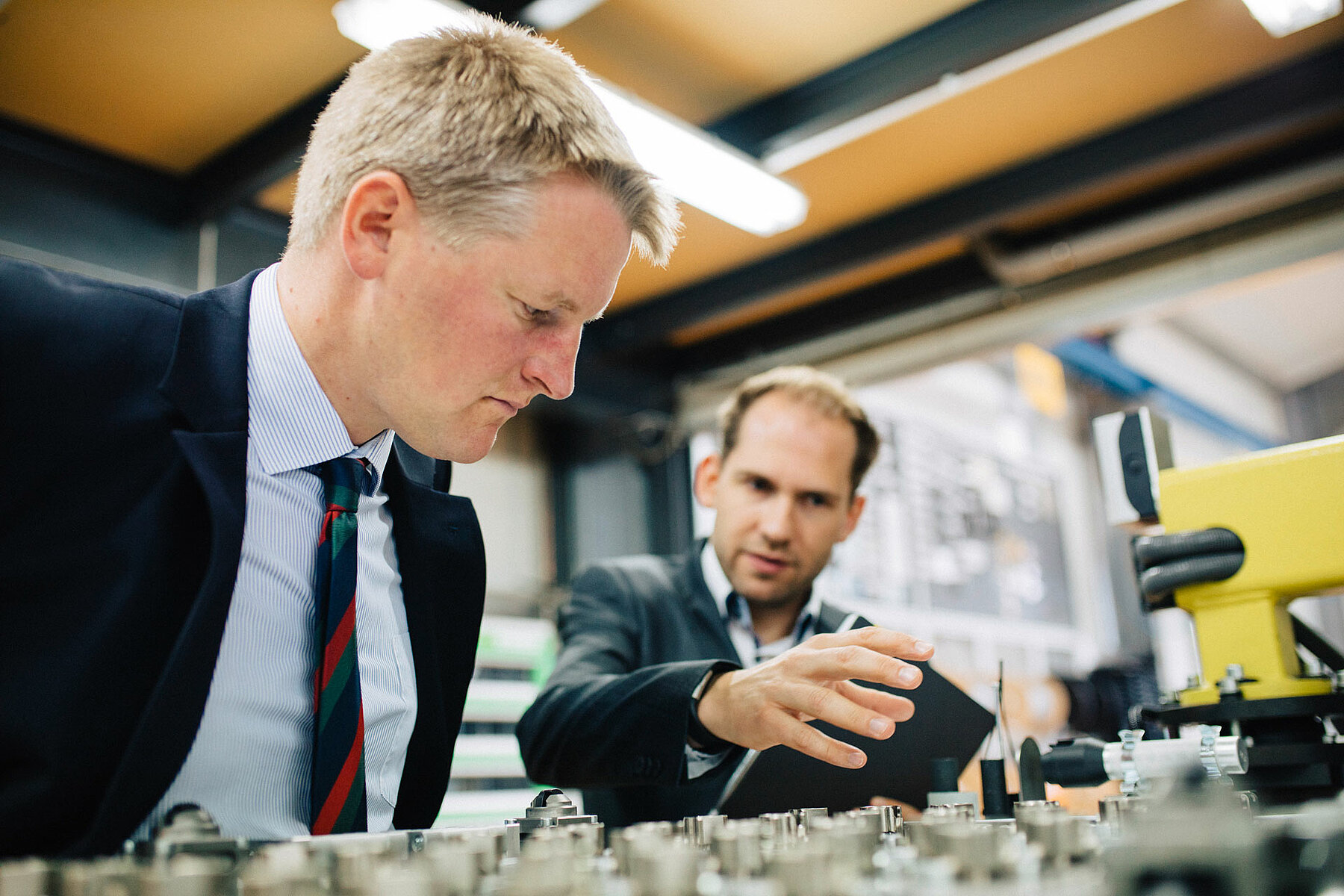 Individual solutions
We also share our expertise with our clients within the framework of an advisory contract. We select suitable investment proposals for your portfolios.
The management of funds for third parties under their name (white label funds) is also part of our offer of services.
For mandate clients, we manage parts of the portfolio within the framework of a power of attorney and enhance your investment strategy with our experience.
We would be happy to discuss further possibilities of an individual cooperation with you in a confidential personal conversation.
The Team
Portfolio­management
Portfolio Manager
Constantin Prinz zu Salm-Salm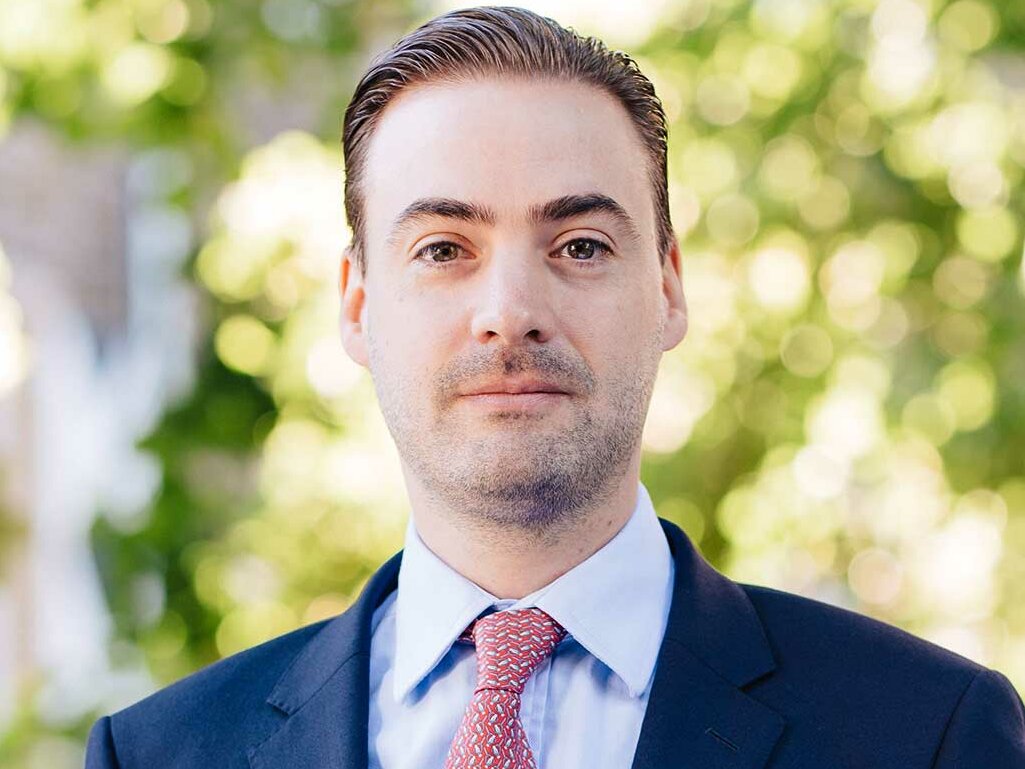 Analyst / ESG Expert
Benedikt Graf von Neipperg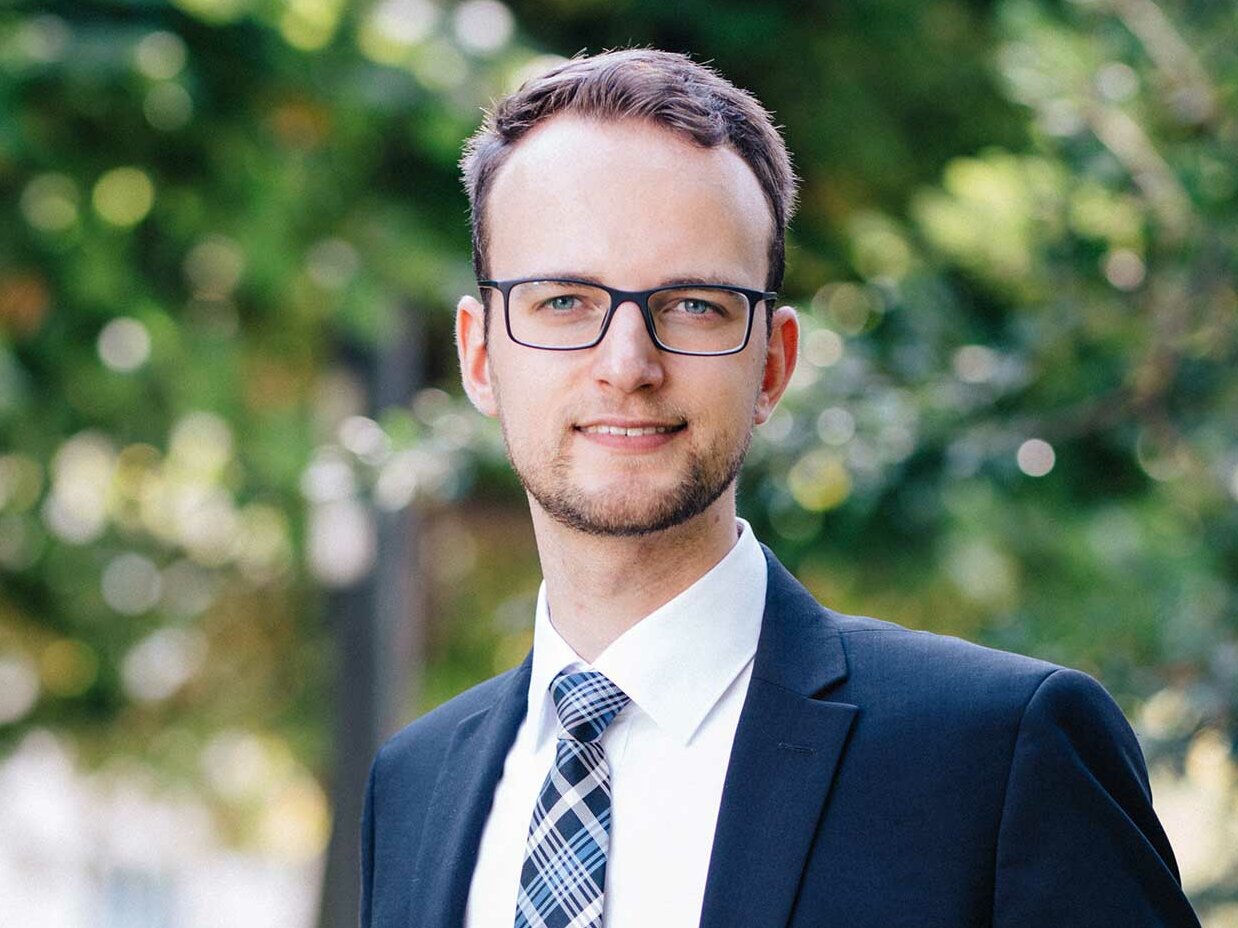 Junior Portfolio Manager
Jonas Landgraf
Are you a private or institutional investor?
Salm-Salm & Partner supports its investors with a broad range of information on asset allocation, investment management and market information. It is therefore important for us to know what type of investor you are. Professional investors according to §67 WpHG are institutional investors and distributors. To help us provide you with the right information, please select one of the following options. Translated with www.DeepL.com/Translator (free version)
Salm-Salm & Partner accepts no liability for the unauthorised use of the following content.